Anodized Aluminum Driver and choice of two Darts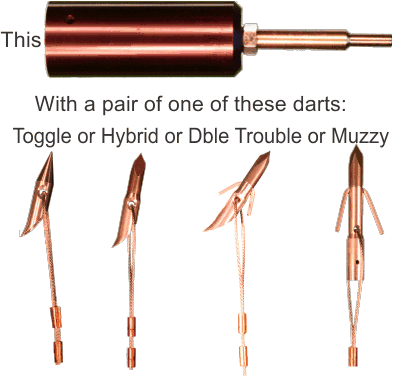 Add rope, boey and wood pole and you can start sticking gators.
This is our Anodized Aluminum Driver for a 1 1/4" pole. The driver will have very little play on the pole. Three stainless screws are provided for mounting.
Wood poles can be found in the molding section of Lowes or Home Depot.
You can choose between the G&B toggle darts, G&B hybrid darts or the Muzzy Gator getter darts. The push pin will match the choice of dart.